The First Student in the DBA Programme Has Successfully Defended a Doctoral Thesis
In February, Nils Katzorke from Germany defended his final thesis on "Effective Test Infrastructure Design in the Context of Autonomous Driving" and thus became the first ever graduate of the Doctor of Business Administration (DBA) program at the Faculty of Business Administration. FBA has opened this programme in 2020.
Congratulations!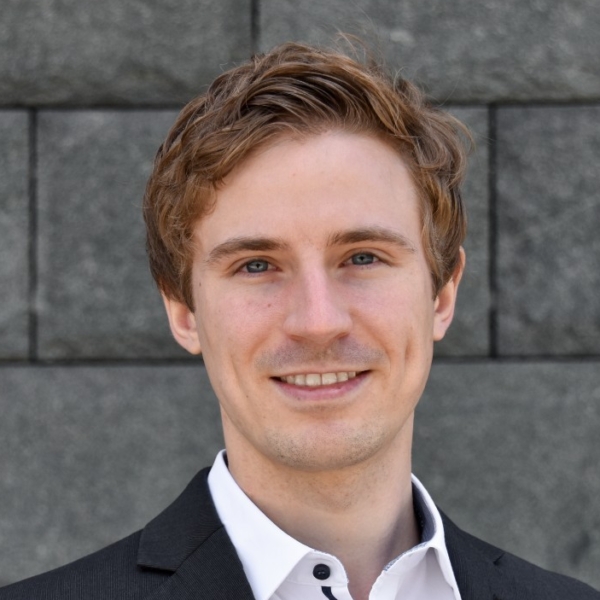 Projekt Manager
Research & Development, Mercedez Benz AG
He is working on approaches to design effective test infrastructure in the context of automated driving systems.
Do you know how a new car is developed? How are new features like autonomous driving or steering assist tested? Nils Katzorke, as the first DBA student, defended his final thesis in which he created a management model of the infrastructure for testing new cars and their features.

———-

The aim of Nils' final thesis was to design a management concept that would ensure the necessary development and efficient operation of the infrastructure needed to test autonomous vehicles. The main output of his three-year research is a process which enables the early development and preparation of the testing infrastructure (physical and virtual elements) to be ready in time for testing autonomous vehicles at different levels of autonomy.

In his research he also answered the following questions:

how development proces of autonomous vehicles and development proces of test infrastructure are related,
what are the success factors in developing and building a test infrastructure,
how to effectively detect and respond to demand
and whether it is advantageous to centralise data about the use of test infrastructure.

Proof of Nils' excellent work are several articles in prestigious management and technical journals. And last but not least, several patents that Nils owns today.