Programme MBA for Students Is Preparing for the Second Year
In February 2019, new program MBA for Students was opened on the Faculty of Business Administration (FBA). The programme is meant for students of the Master's Degree Programmes who are interested in expanding their current knowledge and earn the prestigious title MBA when studying.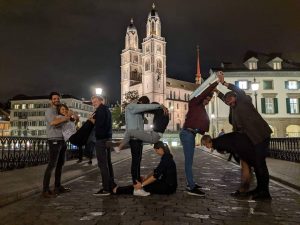 These days FBA along with ZHAW Zurich are finishing the preparation of the second year. Right now you can find the schedule for the year 2020/2021 and also the deadlines for application (15. 1. 2020) on the website http://mba-vse.cz/en/. We believe that the second year will be as attractive as the first one. Also, the students will have the chance to meet with professionals from different industries, visit ZHAW in Zurich and mainly get to know new people with a similar mindset.